The second day at the Performance Improvement and KPIs Conference in Dubai comes with three different performance streams: Government, Healthcare and Performance Excellence. This means that every participant is able to choose their preferred stream based on individual interests. Each steam is described bellow, however you can access more details on the official conference website.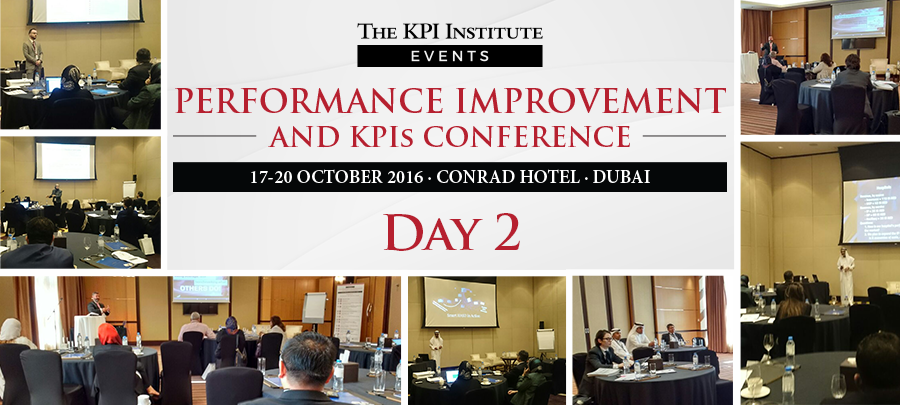 CONFERENCE STREAMS
Government Performance Forum
This stream is focusing on government performance in UAE, adressing strategy formulation, decision making, process architecture or reporting challenges. The sessions provide participants with a more clear overview on managing government performance by engaging them into case studies, simulations and trend analysis.
Healthcare Performance Forum
The Healthcare stream will shed more light on the performance measurement and management systems in the healthcare industry. We are discussing the automation of performance management systems and the solutions enabling you to translate strategy into productive results. We are also addressing the challenges of healthcare performance through case studies, benchmarks and practical insights from the GCC Hospitals.
Performance Excellence Forum
The third stream starts with a session on Strategy Dynamics Business Models and it continues with a focus on innovation and digitalization. We are learning how to boost performance through creating a performance culture and, as usual we are analysing trends, developments and the challenges that professionals undergo in today's dynamic business environment.
PARTNERS IN IMPROVING PERFORMANCE
The KPI Institute organized this event in partnership with smartKPIs.com, PERFORMANCE Magazine, CERTX, Resilience&, The Madinah Institute, Mid-East.Info, Day of Dubai, ArabMedicare, HR Revolution and Chief Learning Officer Middle East.
MORE DETAILS
You can access more information about the topics, speakers or the agenda on the official conference website.
We are always looking forward to meet new clients. If you want to be a part of our community, please contact us or check our upcoming events.