It's day three at the Performance Improvement and KPIs Conference and we are ready to begin the Key Performance Indicators Excellence Forum. Now every participant has the chance to engage in any of the eight different business performance improvement scenarios – the perfect opportunity to acquire a complex overview on performance improvement.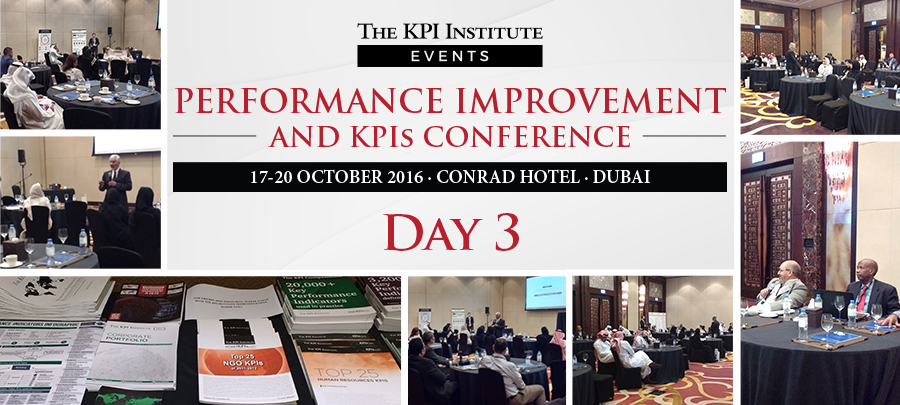 We are diving into the subject of performance benchmarking in practice and we are taking a practical approach to functional area performance by aligning departmental KPI tracking to organizational strategy.
Another hot topic is Big Data, it's integration and reporting. What you also need to know is that our panel discussion is focused on the GCC countries this time, analysing the state of performance improvement and KPIs, based on geographically customized inputs.
Last, but not least, we are learning how to manage performance and risk in an increasing higher education sector and we are discussing the challenges that you need to overcome as a performance management professional in a highly complex business environment.
TODAY'S SPEAKERS
Sacha A. Dudler, Saudi Telecom Company, KSA.
Abdulaziz Saddique, Qimat Taiba Pharmaceutical Biotechnology, KSA.
Aisha Zayed, Mohammed Bin Rashid School of Government, UAE.
Cameron Mirza, Higher Education Council, Bahrain.
Mo'ath Hussein, Al Fahim Group, UAE.
OUR CONFERENCE PARTNERS
This event is brought to you by The KPI Institute in partnership with smartKPIs.com, PERFORMANCE Magazine, CERTX, Resilience&, The Madinah Institute, Mid-East.Info, Day of Dubai, ArabMedicare, HR Revolution and Chief Learning Officer Middle East.
WOULD YOU LIKE TO FIND OUT MORE?
Would you like to find out more about this conference? You can acess more information about the topics, speakers or the agenda on the official conference website. There is only one day left at The Performance Improvement and KPI Conference – stay tuned!
If you are interested in signing up, and please contact us and don't forget to check our upcoming events – we can't wait to meet you!