The first day of the Performance Improvement and KPIs Conference in Dubai offers participants the opportunity to choose their preferred workshop, based on one of our three conference streams: Government, Healthcare or Performance Excellence.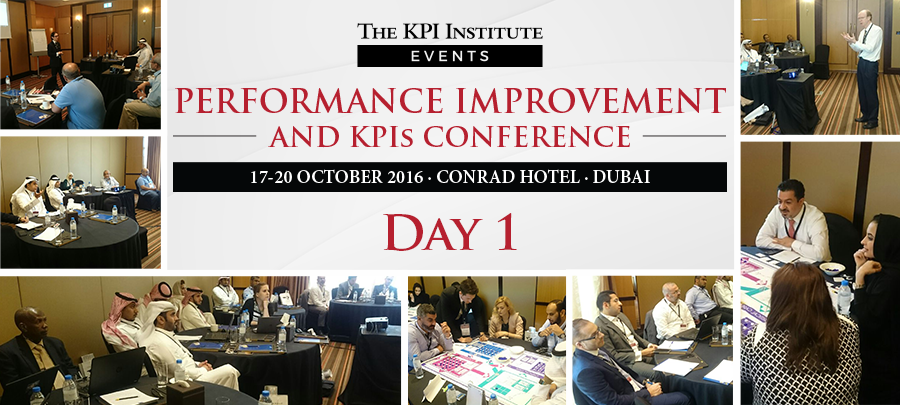 PRE-CONFERENCE WORKSHOPS
Managing Government Performance.
This workshop is facilitated by Aurel Brudan the CEO of The KPI Institute, Australia. His presentation addresses a topic of interest for governments across the world and it uses case studies to outline examples of best practices, key techniques and tools for measuring and improving performance in public sector organizations. This interactive program brings a hands-on approach to managing performance in a public sector entity, emphasizing the particularities of the sector.
Building a Performance Culture – Friday Night at the ER.
Facilitated by Tudor Modruz, Business Research Analyst at The KPI Institute, this workshop addresses the challenges of collecting data, developing integrated Performance Management Systems and enabling a smart, data-based decision making process. This learning session brings a pragmatic approach to managing hospital performance and is dedicated to professionals interested in acquiring skills in measuring and improving performance within their institutions.
Building Strategy Dynamics Business Models.
Kim Warren, the CEO and Strategy Writer at Strategy Dynamics Ltd, UK is the facilitator of this workshop. His presentation sheds light on strategic management practices and the dynamic changes that performance undergoes over time.  This workshop enables you to build a strategic model that allows your management team to understand the path that business performance is following, fix current issues, predict future outcomes and enable strategic planning.
PARTNERS IN IMPROVING PERFORMANCE
The KPI Institute organized this event in partnership with smartKPIs.com, PERFORMANCE Magazine, CERTX, Resilience&, The Madinah Institute, Mid-East.Info, Day of Dubai, ArabMedicare, HR Revolution and Chief Learning Officer Middle East.
We will bring you daily updates from this engaging conference!
We are always looking forward to meet new clients. If you want to be a part of our community, please contact us or check our upcoming events.