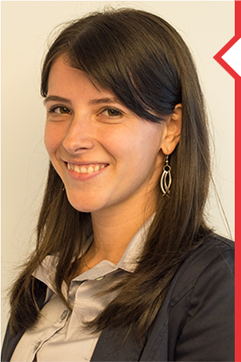 Andreea Vecerdea
Head of Strategy and Performance
The KPI Institute
Andreea holds valuable experience in performance management, as she was in charge of implementing and reviewing a number of Performance Management architectures for international clients from industries as varied as petrochemicals, public sector, health and professional services.
As an accredited trainer, Andreea facilitated several courses in the performance management field, as "Certified Key Performance Indicators Professional", "Certified Performance Management Professional" and "Certified Employee Performance Management Professional". Also, she participated at several international Conferences, where Andreea facilitated workshops dedicated to performance management.
Her research activity in the performance management field materialized in the documentation of over 500 KPIs from 16 functional areas and 25 industries and the development of publications:" The KPI Compendium", "The KPI Dictionary" Volume 1 and Volume 2," Top 25 KPIs in 2011-2012" Report Series and the study "Performance Management in Romania 2012".
Her professional development is completed by the participation at a series of conferences in the Performance Management field, Balanced Scorecard and Key Performance Indicators, as well as the completion of the Master Trainer Program facilitated by The Association for Talent Development.