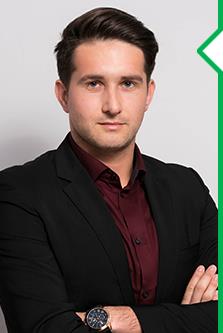 Tudor Modruz
Strategy Manager
The KPI Institute
Tudor Modruz is Strategy Manager at The KPI Institute. He has been actively involved in many performance management implementation projects - from governmental and non-governmental entities - because of his training and knowledge of the performance management field.
Tudor is responsible for continuously monitoring the current level of performance within the organization, and has developed and implemented the Performance Management System across the company.
His research activity in the Performance Management field has resulted in the documentation and revision of over 1000 + Key Performance Indicators examples from 15 functional areas and 24 industries.
Besides documenting and reviewing KPIs, his research activity in the Performance Management and Organizational Development fields is complemented by contributing research articles for PERFORMANCE Magazine, The KPI Institute's online magazine dedicated to strategy and performance.