Conquer the world
one KPI

at a time
At The KPI Institute we are all about performance, striving for it, achieving and improving it. It's the key solution that we're looking for, the best practice, the right measurement tool, the best person for a job! We want dynamic, results-oriented people who can solve challenging problems. Our team is more than happy to offer all the support and guidance for you to smoothly blend in and become a key staff member!
Join our team of dedicated professionals for a thrilling experience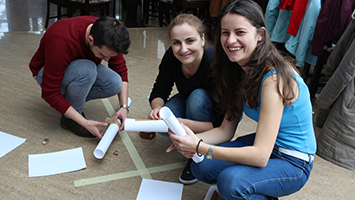 Expand your horizon The KPI Institute is looking for young, dedicated entrepreneurial and intellectually curious people! Be bold and open, learn something new every day and embrace change- this is the kind of attitude we are looking for. Besides your professional background, experience and skills, the best match also relies on perspective, interest, and enthusiasm!
Embrace an intense learning experience At The KPI Institute, people are making the best of every experience and since we are famous for the research and educational programs in the field of performance management, learning does not only refer to the course's participants, but also to our team, the people who make it possible. Therefore employees are given the best opportunities to explore, work and engage in new projects and experiences.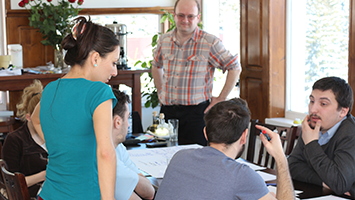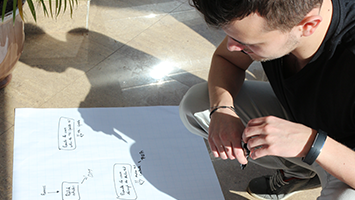 Enjoy the flexibility of a dynamic workplace If you want to be part of a workplace culture that allows you to express yourself freely and work with confidence, The KPI Institute is the right place for you. Being fond of dealing with multiple tasks, taking over new projects, adapt to new situations, successfully overcome challenges and generally evolve within a progressive environment, you are the right candidate for us!
Approach your activity proactively A young team with a hands-on approach, ready to see challenges as development opportunities, positive and success oriented attitude, working with fun and enthusiasm – this is what you'll find when entering one of our four offices located in Melbourne, Sibiu, Kuala Lumpur or Dubai. And this is what we expect from you! We expect creative thinking and involvement from everyone, in every department, every day- this is what makes us go forward. Every time!