The training course provides you with relevant knowledge on how to develop and implement a Balanced Scorecard System. This course offers a comprehensive overview on the many benefits any organization can extract from the Balanced Scorecard System implementation.
A highly interactive learning experience will enable you to grasp the functionality of the Balanced Scorecard, and leverage on its benefits to advance strategy execution. The course focuses on delivering all the information needed to fully comprehend the value of the Balanced Scorecard, as well as on developing the necessary skills for a successful implementation.
3 Key Business benefits
Improve the performance of your company by practicing a sound Balanced Scorecard Management System;
Ensure excellence in achieving organizational strategic objectives through a rigorous cascading process of the Balanced Scorecard Architecture across all organizational levels;
Attain the company's desired state of evolution by deploying aligned and structured performance management tools.
Get access to a deeper understanding of the value added and functionality of the Balanced Scorecard Management System;
Develop and implement a Balanced Scorecard Management Architecture in a standardized manner;
Overcome challenges in strategy execution by implementing the Balanced Scorecard Management System;
Improve strategy communication by using the Balanced Scorecard Management System;
Obtain premium recognition as a Certified Balanced Scorecard Management System Professional by completing a unique international learning program.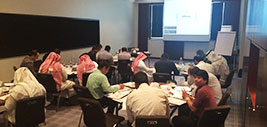 Comprehend fundamentals of a Performance Management System;
Transpose the organizational strategy into a Balanced Scorecard Management System;
Learn how to integrate the components of a Balanced Scorecard Architecture;
Differentiate between objectives, KPIs, and initiatives;
Understand KPI selection and KPI documentation;
Optimize the data gathering
Day 1 – Performance Management System

Strategy Management and BSC
Overview of the Performance Management System
The role of the Balanced Scorecard
The evolution and current state of the Balanced Scorecard concept
Steps towards implementing and using a Balanced Scorecard
Strategic planning
Strategy definition
Vision and mission statement
Organizational values
Value drivers
Goals
Setting objectives and KPIs
Objectives formulation
SMART objectives decomposed
KPI selection
KPI documentation
Initiatives definition
Day 2 – Understanding the BSC Management System

Architecture of a Balanced Scorecard Management System
Desired State of Evolution (DSOE): linking values, mission, value drivers, and vision
Strategy Map: objectives as a performance road map
Performance Scorecard: alignment across all sectors of the organization
Portfolio of Initiatives: translating priorities into action
Developing Balanced Scorecard Performance Architecture
Desired State of Evolution formulation
Strategy Map development: grouping and linking objectives according to perspectives and themes
Performance Scorecard development: defining the most relevant KPIs
Initiatives Portfolio development: identifying and prioritizing strategic initiatives
Day 3 – Implementing and using a BSC

BSC deployment
KPI activation and data gathering
Performance reporting with the Balanced Scorecard
Performance review meetings
Balanced Scorecard review
Value added by the Balanced Scorecard
Balanced Scorecard Architecture: cascading across organizational levels
BSC Management System implementation project
Key enablers: Technology and innovation
Review and Certification Exam
Course review;
Certification Exam.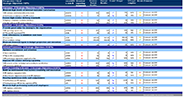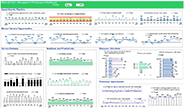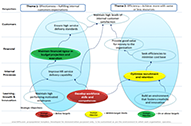 1. Course materials that consist in:
Course slides
Course notes
2. Performance Management Toolkit, containing the following templates:
Desired State of Evolution;
Strategy Map;
Performance Scorecard;
Performance Dashboard;
Performance Healthogram;
Performance Maturity Model;
KPI Documentation;
Initiatives Portfolio;
Initiatives Documentation;
Performance Management System Architecture;
Monthly Performance Management Process;
Employee Scorecard.
3. Premium Subscription on smartKPIs.com available for 6 months, providing access to 500 fully documented KPIs and over 20.000 KPIs enlisted;
4. One research report from the Top 25 KPIs series;
5. Free access to all webinars from the 2014 and 2015 Performance Management Webinar Series.
Professionals interested in measuring performance
Professionals interested in Balanced Scorecard Management System from the finance, human resources, production, logistics, information technology and other fields, will acquire the competency to apply all the above-mentioned concepts in their organizations, immediately after the course.
Top/middle/lower management professionals
Executives or operational managers, regardless of their field of expertise, will gain the ability and knowledge to measure performance and maximize the value of using a sound Balanced Scorecard Management System. The tools and resources offered as part of the training course will enable managers to apply the acquired concepts within their organizations, immediately after the course.
Performance measurement experts
For professionals like Strategy Manager, Performance Management Officer or Performance Architect, it is important to develop competencies in designing a Balanced Scorecard Architecture, especially in terms of translating the organizational strategy into outstanding results.

This course will be delivered by one of our trainers. Our faculty are certified master trainers, with abundant experience as both practitioners and education providers. Having both professional and academic experience, our trainers are able to bring the depth and breadth of their knowledge to our courses.
Being extensively certified reaffirms our credibility as a training provider and also supports our goal of delivering consistent quality to our valued clients.
For more details visit Our Faculty page.

Pre-course
This part of the learning experience is meant to ensure a smooth transition towards face to face training. Participants are required to take the following steps:
Needs assessment – complete a questionnaire to determine a tailored and relevant learning experience;
Pre-course evaluation quiz – take a short quiz to establish the current level of knowledge;
Guidance and schedule – analyze guidelines on how to maximize your learning experience;
Forum introduction – share an introductory message to present yourself to fellow course participants;
Expectations – share your expectations regarding the training course;
Pre-requisite reading – go through a series of documents to better understand the core-course content.

Core Course
During the three days of face to face training, the course will facilitate experiential learning and ensure a high level of interactivity. Exercises enhance the development of competencies as they range from a simple matching of concepts to extensive analysis of case studies.
The learning experience consists in:
Applying concepts in practical exercises;
Analyzing case studies and identifying solutions;
Using templates to develop performance management tools;
Sharing experiences and best practices;
Constantly evaluating the participants' knowledge through short quizzes to support the certification exam.

After-Course
The learning process is not finalized when the core-course ends. Participants are required to take the following steps:
Forum discussions – initiate a discussion and contribute to a discussion opened by another participant;
Action plan – create a plan for the actions and initiatives you intend to implement after the training course;
In-house presentation – create and submit a short PowerPoint presentation to present your colleagues the knowledge you have accessed during the training course;
Additional reading – go through a series of resources to expand your content related knowledge;
Learning journal – reflect upon your 3-stage learning experience and complete a journal.
The certification process is finalized only when you complete all 3 stages of the learning experience. Nonetheless, you will receive a:
Certificate of Attendance: after participating at the 3 days of on-site training course;
Certified Balanced Scorecard Management System Professional diploma: after you have successfully completed all 3 stages of the learning experience.
We strongly advise to ensure your Certified Balanced Scorecard Management System Professional title, as this certifies the skills and knowledge related to the Balanced Scorecard.
The KPI Infographic;
The qualitative reports Performance Management in 2012, 2013, 2014 and 2015;
Catalogues: KPI Documentation Forms, Negative Behaviors, Targets in Practice, Dashboards, Scorecards, Graphs in Practice;
Fact Sheets:Desired State of Evolution, Strategy Map, Scorecard, Dashboard, KPI Definitions, KPI Selection Criteria, Performance Management Related Theories;
Video doodles: "What are KPIs, KRIs and Metrics," "What is a Scorecard," "What is a Dashboard," "What is a Strategy Map," "Understanding Performance Management Systems," "Best practices in data visualization," "Understanding KPI Documentation Forms," "KPI Target setting," "KPI Selection techniques," "KPI Data gathering and reporting", "Aligning employee and organizational performance through the Individual Performance Management System";
Other resources consisting in videos, whitepapers or case studies relevant for KPI measurement.
You can check our course locations and dates here.