Innovation Performance offers the opportunity to enhance an organization's performance through creativity, idea management, and a complex innovation framework.
Innovation management represents the creation of processes that aim at generating and exploiting new development opportunities. It outlines innovative ideas from two different perspectives: qualitative and quantitative, with emphasis on their efficiency and effectiveness levels, once they have been implemented.
As successful businesses constantly focus on innovative thinking, innovation performance comes as one of the best approaches in achieving highly qualitative procedures and in generating superior ideas, within the organization.
3 Key Business benefits
Achieve excellence in organizational performance by linking innovation data to your organizational strategy and performance objectives;
Ensure organizational competitiveness by designing and developing an innovation framework;
Attain superior results by managing innovation performance results based on measured data.
Develop and maintain an innovation-oriented organizational culture, by applying innovation best practices;
Improve internal processes and initiatives by managing the organizational innovation capability;
Receiving guidance and international innovation expertise on developing and implementing a successful innovation plan;
Gain strong competitive insights from innovation specialists' experience and best practices examples that suit your organization's needs;
Access professional recognition of innovation performance knowledge and capabilities, by obtaining the certification granted by The KPI Institute.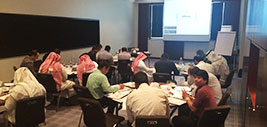 Understand the fundamentals of innovation performance measurement;
Associate innovation objectives with the organizational strategy;
Learn how to design an organizational innovation framework;
Select the relevant KPIs and establish a monitoring process of your innovation performance;
Integrate innovation to other existing organizational systems;
Address initiatives to support innovation culture development.
Day 1 – Introduction to Innovation Performance

Innovation Overview
What is innovation?
Advantages of becoming highly innovative
Innovation types
Overview on Performance Innovation System components
Innovation Performance framework governance
Organizational innovation processes
Internal innovation department: competencies and role
Innovation Management
Industry evolution
Innovation from users
Technology analysis
Intellectual property protection
Innovation and Contract Theory
Research & Development capability
Examples: Open Source Software (OSS) & Crowdsourcing
Day 2 – Innovation capabilities

Innovation strategy
Goal setting
Investment opportunities
Innovation culture development
Processes and organizational structure
Talent management
Best practices in innovation culture development
Idea generation
Idea generation and development processes
Innovation portfolio management: incremental and radical innovations
New business ideas scaling
Commercialization of new ideas
Day 3 – Innovation performance management and measurement

Innovation Framework
The importance of a implementing a Performance Innovation System
The Performance Innovation System Architecture
The Performance Innovation System tools
The Performance Innovation System governance
Innovation Project Management
Innovation performance analysis
Benefits of using KPIs
KPIs to evaluate innovation
Decision-making based on KPIs results analysis
Benchmarking innovation performance KPIs
Review and Certification Exam
Course review;
Certification Exam.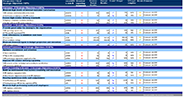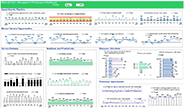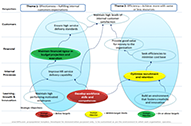 1. Course materials that consist in:
Course slides
Course notes
2. Performance Management Toolkit, containing the following templates:
Desired State of Evolution;
Strategy Map;
Performance Scorecard;
Performance Dashboard;
Performance Healthogram;
Performance Maturity Model;
KPI Documentation;
Initiatives Portfolio;
Initiatives Documentation;
Performance Management System Architecture;
Monthly Performance Management Process;
Employee Scorecard.
3. Premium Subscription on smartKPIs.com available for 6 months, providing access to 500 fully documented KPIs and over 20.000 KPIs enlisted;
4. One research report from the Top 25 KPIs series;
5. Free access to all webinars from the 2014 and 2015 Performance Management Webinar Series.
Professionals interested in innovation
Professionals from different fields interested in innovation practices, as well as performance improvement through innovation;
Top/middle/lower management 
Staff like executives, operational managers and analysts. Individuals from top/middle/lower management, regardless of their field of expertise, responsible with improving organizational performance through internal innovation practices;
Performance measurement experts
IT and Service Managers, Innovation Managers, Quality Managers, Technology Transfer Managers.

This course will be delivered by one of our trainers. Our faculty are certified master trainers, with abundant experience as both practitioners and education providers. Having both professional and academic experience, our trainers are able to bring the depth and breadth of their knowledge to our courses.
Being extensively certified reaffirms our credibility as a training provider and also supports our goal of delivering consistent quality to our valued clients.
For more details visit Our Faculty page.

Pre-course
This part of the learning experience is meant to ensure a smooth transition to the face to face training. Participants are required to take the following steps:
Needs assessment – complete a questionnaire to determine a tailored and relevant learning experience;
Pre-course evaluation quiz – take a short quiz to establish the current level of knowledge;
Guidance and schedule – analyze a document presenting guidelines on how to maximize your learning experience;
Forum introduction – share an introduction message to present yourself to the other course participants;
Expectations – share your expectations regarding the training course;
Pre-requisite reading – go through a series of documents to better understand the core-course content.

Core Course
The "Certified Innovation Performance Professional" training provides an interactive practice-based learning environment in which participants focus on:
Analyzing how to ensure a successful innovation framework by following a well-defined process;
Examining practical insights for developing an innovation culture and generating ideas;
Assessing data collection process, system governance, data analysis process and best practices;
Gaining both theoretical knowledge and practical skills in innovation performance, which will enable them to implement innovation best practices in the organization.

After-Course
The learning process is not finalized when the core-course ends. Participants are required to take the following steps:
Forum discussions – initiate a discussion and contribute in a discussion opened by another participant;
Action plan – create a plan for the actions and initiatives you intend to implement after the training course;
In-house presentation – create and submit a short PowerPoint presentation to present your colleagues the knowledge you have accessed during the training course;
Additional reading – go through a series of resources to expand your content related knowledge;
Learning journal: reflect upon your 3 stages learning experience and complete a journal.
The certification process is finalized only when you complete all of the 3 stages of the learning experience. Nonetheless, you will receive a:
Certificate of Attendance: after participating at the 3 days of on-site training course;
Certified Innovation Performance diploma: after you have successfully completed all of the 3 stages of the learning experience.
We strongly advise you to ensure that you will receive your Certified Innovation Performance Professional title, as this certifies the skills and knowledge related to innovation performance field.
The KPI Infographic
Catalogues - Innovation Best Practices, Glossary of Terms
Fact sheets - Innovation testimonials
Innovation process architecture - Graphic representation of the main innovation phases
Other Resources - Consists of articles, whitepapers or case studies relevant for innovation performance.
You can check our course locations and dates here.