Nowadays, the importance and benefits of measuring and managing performance within an organization are broadly known and agreed upon. However, seeing beyond organizational limits, performance-related principles and tools can also be useful for improving one's personal performance, from physical activity to healthy lifestyle, from family life to leisure and from career planning to continuous learning.
This course is designed as a three-day interactive program that will help you understand personal performance. It focuses on explaining the benefits of having a structured approach to life, on clarifying the specific processes and tools, as well as on the implementation of a sound personal performance framework.
3 Key Professional Benefits
Design your own personal performance system;
Experience the daily applicability of theoretical concepts by practicing a sound framework to improve your personal performance;
Complete a unique international learning program and obtain a premium recognition: The Personal Performance Professional Certification.
Obtain better personal and professional results by implementing a clear and integrated approach to personal performance;
Develop your self-awareness and accountability by designing your own tools to monitor personal performance;
Get motivated to implement life changes by experiencing the daily life applicability of theoretical concepts;
Improve your productivity both at work and outside working hours;
Develop your ability to measure personal performance in a standardized and effective manner.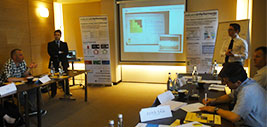 Explain the fundamentals of managing personal performance;
Use personal performance measurement tools efficiently;
Define effective goals and measure their attainment with KPIs;
Practice different techniques to manage information, time and stress;
Apply different tools and techniques to increase personal productivity and efficiency.
Day 1: Understanding

P

ersonal

P

erformance
Performance measurement:

f

rom organizations to personal life
Philosophy & principles of personal performance;
Structured vs. unstructured approach to life;
Terminology, tools and systems or reference points;
Governance;
Timing and cycles;
Location.
The Personal Performance Plan I
Driving Personal Performance: the Self-Determination Theory of motivation;
Activity: Identify your motivational factors;
Presentation of the Personal Performance Plan;
Envisioning: personal life purpose;
Activity: Define your personal life purpose;
Envisioning: personal mission;
Activity: Define your personal mission;
Envisioning: personal vision;
Activity: Define your personal vision;
Envisioning: personal values;
Activity: Define your personal values;
Envisioning: the personal SWOT analysis;
Activity: Generate your SWOT analysis!
The Personal Performance Plan II
Personal goals. The Goal Setting Theory;
Personal KPIs;
Target setting;
Activity: Choose the right KPIs for each objective!
Opportunity analysis and decision making;
Activity: Improve your decision making process.
Day 2:

Developing the Personal Performance Plan
Well-being

.

Physical

and social

performance
Well-being essentials;
Physical performance goals;
Physical performance measurement;
Physical performance enablers: gadgets and apps;
Activity: Generate your Physical Performance Plan;
Social performance essentials;
Social goals;
Social KPIs measurement;
Activity: Generate your Social Performance Plan
Emotional and spiritual performance
Emotional performance essentials;
Emotional goals;
Emotional KPIs measurement;
Emotional performance enablers: apps;
Activity: Generate your Emotional Performance Plan;
Spiritual performance essentials;
Spiritual goals;
Spiritual KPIs measurement;
Spiritual performance enablers: apps;
Activity: Generate your Spiritual Performance Plan
Professional and financial performance
Professional performance essentials;
Professional goals;
Professional KPIs measurement;
Professional performance enablers: gadgets and apps;
Activity: Generate your Professional Performance Plan;
Financial performance essentials;
Financial goals;
Financial KPIs measurement;
Financial performance enablers: apps
Activity: Generate your Financial Performance Plan.
Work-life balance
The Personal Performance Plan development;
Personal and professional life balance;
Stress management essentials;Activity: coping methods..
Day 3:

Improving Personal Performance
Time

and energy management
Daily connection with 10 yearly goals;
Activity: reconnecting with the personal goals;
Daily intention setting;
Activity: building the daily intention;
To do lists;
Activity: building efficient To do lists;
Prioritizing by value;
Activity: Prioritizing the To do lists;
The top 3 priorities technique;
The Pomodoro technique;
Daily evaluation;
Multitasking;
Procrastination;
Activity: Procrastination – reasons and solutions.
Performance and workflow efficiency 
Handling office clutter;
Inbox 101: how to achieve email mastery;
Improving your information management skills;
Activity: Working style case study.
Paving the road to performance with efficient communication
Principles of efficient communication;
Assertiveness;
Conflict resolution;
Activity: Finding solutions for different conflicts;
The importance of listening skills;
Activity: Active listening
Review & Certification Exam
Course review;
Certification Exam.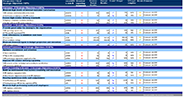 1. Course materials:
Course slides
Course notes
2. Subscription to smartKPIs.com for 6 months, providing access to over 8000 KPI examples;
3. One research report from the Top 25 KPIs series;
4. Free access to all webinars from the 2014 Performance Management series.
Professionals interested in personal performance
Everyone interested in increasing their personal performance and productivity, establishing clear life directions, learning efficient methods to manage information, time and stress. Also, professionals interested in finding a better work-life balance will acquire the information and best practices needed to make better use of their time and, eventually, boost their personal performance.
Top/middle/lower management people
Individuals from top/middle/lower management, regardless of their field of expertise and their respective organizations, will be provided with the information and techniques needed for improving performance and productivity at a personal level, with great impact on performance within working hours. By sharing good practices in improving personal performance, the participants and the trainer can come up with solutions to the existing challenges in this new field.
Personal performance experts
For experts in this field, the need for a more rigorous approach to deploying personal performance tools and techniques is one of the main aspects addressed by the "Certified Personal Performance Professional" training course. This category of professionals already uses specific practices, has already implemented certain personal improvement processes and tools, but the need to identify improvement opportunities still remains. Experts also need examples of good practices in the field, and the course is a great opportunity to learn from the trainer and other persons with a great interest in personal performance.

This course will be delivered by one of our trainers. Our faculty are certified master trainers, with abundant experience as both practitioners and education providers. Having both professional and academic experience, our trainers are able to bring the depth and breadth of their knowledge to our courses.
Being extensively certified reaffirms our credibility as a training provider and also supports our goal of delivering consistent quality to our valued clients.
For more details visit Our Faculty page.

Pre-course
This part of the learning experience is meant to ensure a smooth transition to the face to face training. Participants are required to take the following steps:
Needs assessment – complete a questionnaire to determine a tailored and relevant learning experience;
Pre-course evaluation quiz – take a short quiz to establish the current level of knowledge;
Guidance and schedule – analyze a document presenting guidelines on how to maximize your learning experience;
Forum introduction – share an introduction message to present yourself to the other course participants;
Expectations – share your expectations regarding the training course;
Pre-requisite reading – go through a series of documents to better understand the core-course content.

Core Course
The "Certified Personal Performance Professional" training provides an interactive practice-based learning environment in which participants are:
Applying the acquired concepts through exercises;
Analyzing case studies and identifying solutions for the challenges encountered;
Using templates to monitor personal performance;
Sharing experiences and good practices in measuring personal performance and productivity;
Constantly evaluating the level of knowledge through short quizzes to support the final test.

After-course
The learning process is not finalized when the core-course ends. Participants are required to take the following steps:
Forum discussions – initiate a discussion and participate in a discussion opened by another participant;
Action plan – create a plan for the actions and initiatives you intend to implement after the training course;
In-house presentation – create and submit a short PowerPoint presentation to present your colleagues the knowledge you have accessed during the training course;
"Understanding Personal Performance" webinar – view  a short webinar offering an introduction into the world of measuring personal performance;
Additional reading – go through a series of resources to expand your content related knowledge;
Learning journal – reflect upon your 3 stages learning experience and complete a journal.
The certification process is finalized only when you complete all of the 3 stages of the learning experience. Nonetheless, you will receive a:
Certificate of Attendance: after participating at the 3 days of on-site training course;
Certified Personal Performance Professional diploma: after you have successfully completed all of the 3 stages of the learning experience.
We strongly recommend that you obtain the Certified Personal Performance Professional title, as this endorses your skills and knowledge related to this field.
Highlights of the training sessions - Get an overview of the Personal Performance Professional course content and structure.
Personal Vision Statements Factsheet - Catch on to the best approach for you by perusing these Personal Vision examples.
To Do List Template - Improve your time management and get things done with a ready-to-use template.
Personal Performance Articles- Grasp a sample of our acumen and best practices through this fair selection of valuable articles.
You can check our course locations and dates here.