The training course is designed to develop the key competencies necessary to efficiently manage and grow the suppliers' performance and optimize the relationship with buyers and other procurement stakeholders. Moreover, participants will benefit from a powerful learning experience mixing practical information delivery with well-designed practical activities and study cases, constantly stimulating the interaction between participants and knowledge sharing.
As a key differentiator, the course provided by The KPI Institute focuses on a practice-related side of suppliers' management, using a comprehensive KPIs development and monitoring framework, backed up by a ready-to-use performance toolkit.
3 Key Business benefits
Increase business performance by gaining more control over the suppliers performance and actively manage the stakeholders buy-in process;
Significantly improve business results by working with the relevant KPIs and supporting instruments (Scorecards, Dashboards, Portfolio of initiatives) to monitor suppliers' performance;
Consolidate your competitive advantage by addressing, in real time, the risks associated with selection, contracting and monitoring performance of suppliers
Efficiently manage the procurement activity area, based on an thorough understanding of the supplier relationship dynamics;
Take adequate measures reflect the company competitive advantage in developing and proper usage of supplier selection and evaluation tools;
Have a significant contribution as part of the team involved in procurement and strategic sourcing areas;
Generate value for your business by applying a modern performance management framework;
Enhance your practical learning experience by getting full access to a variety of relevant resources and ready-to use tools designed to help you attain outstanding results.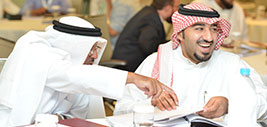 Develop and implement a supplier selection process based on company competitive advantage;
Use different supplier segmentation models;
Identify risks and develop response strategies related to the management of suppliers' relationships;
Select relevant KPIs to monitor and improve your supply chain performance;
Implement a rigorous supplier relationship strategy capable to generate added value at the entire organizational level.
Day 1 – Supplier performance context
Course introduction
Trainer's presentation
Needs assessment and expectations
Certification process presentation
Activity: Get to know each other
Understading supplier performance
The importance of performance in managing suppliers

;

The purchasing life cycle

;

Elements of performance architecture in suppliers management

;

The role of procurement in the organizational context – Stakeholders buy-in process

.
Supplier Selection
Supplier selection process;

Suppliers selection

requirements and

criteria

development based on company competitive advantage

;

 

Supplier selection methods

and tools

;

 

Proposals evaluation

;

Success factors in supplier selection process

;
Activity: Develop suppliers' selection criteria.
Activity: Develop proposal evaluation form
Supplier relationship design
Key elements of

purchasing – procurement – strategic sourcing

;

Strategic sourcing approach of suppliers;
Supplier panel development and management;

Supplier segmentation models

;
Activity: Apply supplier segmentation in practice.
Day 2 – 

Contracting and performance monitoring

 
Supplier contracting
Challenges in drafting contracts

;

Risk identification in the contracting process;

Positioning strategies when negotiating with suppliers

;

Contract management: key tasks and responsibilities

;

Steps to set up successful contracts;
Activity: Apply in practice the contract development checklist.
Performance through Service Level Agreements (SLAs)
SLA success factors (service and management);
SLAs requirements setting;
SLAs objectives;
Building the SLA based on company competitive advantage;
Activity: Develop a SLA architecture
Sourcing KPIs to generate suppliers' performance
Definition  and usability of KPIs;
KPIs and metrics selection;
KPI selection sources;
KPI selection techniques;
KPI target setting;
KPI documentation as a key success factor;
Activity: Apply a KPI documentation form in practice.
Activity: Select the relevant KPIs for contracts and SLAs
Supplier performance monitoring
Scorecards and Dashboards development process;
Data visualization best practices;
Perfect Order Index and its impact over supplier performance;
Activity: Creating a performance scorecard.
Day 3 – Supplier performance management
Supplier Relationship Management (SRM)
The reasons for supplier performance management
Challenges in SRM: cost of poor quality
Collaborative approach in developing strategic partnerships
SRM Governance
Krause and Handfield Model of SRM
Assessing the SRM maturity level of an organization
 Activity: SRM Best practice Case Study
Supplier performance evaluation
I

nte

rnal capability for managing

supplier evaluation

;

Key aspects of supplier performance evaluation

;

Performance evaluation criteria development

;

Evaluation methods;

Managing non-conformances

;

Supplier performance reviews
Activity: Developing a supplier performance  evaluation form
Activity: Using a supplier performance review checklist
Risks and communication management with suppliers
Risk management process;

Risk analysis

;

Key Risk Indicators;

Risk management 

plan;

Supplier communication framework;
Activity: Develop a risk management plan for improving suppliers' performance.
Review and certification exam
Crouse review

;

Risk analysis

;

Risk interventions

plan;

Supplier communication framework;
Activity: Develop a route cause analysis and risk interventions plan for suppliers' performance.
Review and certification exam
Course review;
Certification Exam
Course materials that consist in:
Course slides printed;
Course notes.
Ready-to-use Supplier Performance Management Toolkit, containing the following templates:
Supplier Selection Form – template;
Selection criteria checklist;
Proposal evaluation form;
Check list for drafting contracts and SLAs;
KPI documentation forms;
Supplier performance Scorecard – template;
Performance Improvement action plan – template.
Premium Associate Membership on smartKPIs.com available for 6 months, providing access to over 8000 KPI examples;
A research report from Top 25 KPIs series;
One webinar from the 2015 Certified Supplier Performance Professional Webinar Series
Professionals activating in purchasing, procurement and strategic sourcing areas
Professionals working in departments such as procurement, logistics, retail, manufacturing and distribution or related to procurement processes, interested in improving the performance of their supplier  activities and bringing strategic and sustainable value to their organizations.
Middle/lower management professionals 
Individuals such buyers, procurement managers, but also key accounts which are involved in procurement-related planning, management, project tracking or performance monitoring. The tools and resources offered as part of the "Certified Supplier Performance Professional" course enable participants to immediately apply the concepts learned within their organizations.

This course will be delivered by one of our trainers. Our faculty are certified master trainers, with abundant experience as both practitioners and education providers. Having both professional and academic experience, our trainers are able to bring the depth and breadth of their knowledge to our courses.
Being extensively certified reaffirms our credibility as a training provider and also supports our goal of delivering consistent quality to our valued clients.
For more details visit Our Faculty page.

Pre-course
This part of the learning experience is meant to ensure a smooth transition to the face to face training. Participants are required to take the following steps:
Needs assessment – complete a questionnaire to determine a tailored and relevant learning experience;
Pre-course evaluation quiz – take a short quiz to establish the current level of knowledge;
Guidance and schedule – analyze a document presenting guidelines on how to maximize your learning experience;
Forum introduction – share an introduction message to present yourself to the other course participants;
Expectations – share your expectations regarding the training course;
Pre-requisite reading – go through a series of documents to better understand the core-course content.

Core course
In order to achieve a high level of understanding and increase the rate with which theoretical aspects are implemented in practice, the course is designed to facilitate experiential learning and ensure a high level of interactivity through open discussion on different topics.
The learning experience consists of:
Actively participating in individual and group exercises, in order to apply concepts in practice;
Analyzing case studies and identifying solutions;
Filling in templates used as instruments for improving performance;
Sharing experiences and best practices from different industries;
Constantly evaluating participants' knowledge, through short quizzes to support the final test.

After-course
The learning process is not finalized when the core-course ends. Participants are required to take the following steps:
Forum discussions – initiate a discussion and contribute in a discussion opened by another participant;
Action plan – create a plan for the actions and initiatives you intend to implement after the training course;
In-house presentation – create and submit a short PowerPoint presentation to present your colleagues the knowledge you have accessed during the training course;
Additional reading – go through a series of resources to expand your content related knowledge;
Learning journal: reflect upon your 3 stages learning experience and complete a journal.
The certification process is finalized only when you complete all of the 3 stages of the learning experience. Nonetheless, you will receive a:
Certificate of Attendance: after participating at the 3 days of on-site training course;
Certified Supplier Performance Professional diploma: after you have successfully completed all of the 3 stages of the learning experience.
We strongly recommend that you obtain the Certified Supplier Performance Professional title, as this endorses your skills and knowledge related to this field.
Highlights of the training sessions - Get a quick insight into the course content and structure.
Supplier Scorecard Template - Learn how to build a better, more effective scorecard to help your suppliers focus on key processes.
Supplier Performance Articles- Grasp a sample of our acumen and best practices through this fair selection of valuable articles.
You can check our course locations and dates here.