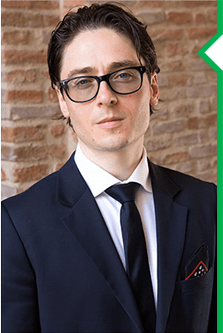 Dr. Aurel Brudan
Chief Executive Officer
The KPI Institute
Under Aurel`s coordination the Institute research team documented over 7,000 KPI examples from 15 functional areas and 24 industries, reviewed 1,000+ performance reports from 125 countries and referenced 20,000+ resources, the result being www.smartKPIs.com, the premier destination for quality performance management and measurement resources. Other research programs resulted in the development of two maturity models for performance management and measurement, as well as the establishment of the KPI Management Framework to provide the theoretical base for the Certificate in Key Performance Indicators Management.
As a consultant, Aurel conducted numerous performance management system implementations using solutions such as the Balanced Scorecard, operational dashboards and functional performance scorecards. Among his most important clients are Australia Post, the Australian Federal Administration, the Victorian State Government, Brisbane City Council, National Australia Bank, Qatar Supreme Council Of Health and SABIS.
As an educator, Aurel has accumulated hundreds of hours of experience in a variety of settings, from open and in-house training delivery to tutoring management for the University of Melbourne. Aurel is a member of the Academy of Management, the Australian New Zealand Academy of Management, the Australian Marketing Institute and Fellow of the Australian Institute of Management.
Aurel has tertiary qualifications in both Economics and Marketing, complemented by postgraduate certificates in Advanced Learning and Leadership, as well as in Research Commercialization from the Melbourne Business School in Australia.