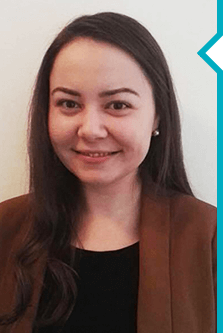 Doina Popovici
Management Consultant
The KPI Institute
Doina has been involved in designing and implementing the Partnership Program and the Partnership Models for The KPI Institute, which include the description of the process and stages by which the training and consultancy companies are accredited to deliver educational programs and advisory services.
She developed the related program materials after conducting a preliminary research study and conducted the negotiation processes with organizations, concluding collaboration agreements and organizing and implementing the enablement programs activities.
Her linguistic skills have motivated her to translate the most popular certification course from the portfolio of courses – Certified KPI Professional into Spanish.
Her attention to details, proactive attitude, language abilities and the negotiation skills she possesses recommend her as a reliable professional.