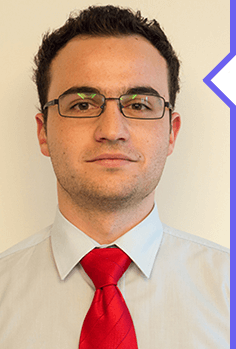 Mihai Toma
Head of Professional Practice MENA
The KPI Institute
Mihai Toma is the Head of Professional Practice MENA and Senior Consultant at The KPI Institute, the global authority on Key Performance Indicators research and education. His research activity in the Performance Management field has resulted in the documentation and revision of over 1000 Key Performance Indicators.
Some of Mihai's most significant research programs have resulted in the development of several publications such as : The KPI Compendium, Top 25 KPIs Report Series for Functional Areas, Top 25 KPIs Report Series for Industries.
Mihai has been actively involved in the implementation and design of KPI operational dashboards and functional performance scorecards, assisting in the development of the performance management system architecture for The KPI Institute's clients from various industries and functional areas. Mihai is also currently managing the Center for Healthcare Performance at The KPI Institute.
As a facilitator, Mihai has developed and delivered training courses on Organisational Performance Management, Balanced Scorecard, Key Performance Indicators, Strategic Planning and Employee Performance Management.
He delivered training courses and workshops in: United Arab Emirates, Oman, Bahrain, Saudi Arabia, Kuwait, Qatar, Malaysia, Indonesia, Nigeria, Ghana, Turkey and Romania.
As a consultant and Certified KPI Practitioner, Mihai has advised and worked with a variety of international clients from industries such as petrochemicals, utilities, healthcare, construction materials production, pension funds, food production and professional services.