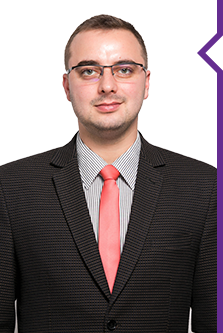 Alin Sonda
Head of Performance Audit Services
The KPI Institute
Alin Sonda is the Head of Performance Audit Services at The KPI Institute, a research institute specialized in business performance which operates research programs in 12 practice domains ranging from strategy and KPIs, to employee performance and from customer service to innovation performance. The KPI Institute is also considered today the global authority on Key Performance Indicators (KPIs) research and education.
He is an experienced professional that worked for over 10 years in the banking sector. He acquired skills in performance measurement and improvement, training, coaching and coordinating teams, sales and project management, auditing and financial analysis
As a trainer, Alin has facilitated open, online and in-house training courses on Key Performance Indicators and Performance Auditing, designed to support performance measurement and improvement. He drives value for client organizations by training professionals, providing consulting services and solutions, to improve performance management practices.
As a sales coordinator for key accounts, Alin has developed the sales strategy, monitored products performance and trained consultants to deliver great customer service.
For more than 3 years he was an Internal Auditor, gaining an analytical perspective on operations and valuable insight on risk assessment and auditing methods and procedures. As an auditor, he holds valuable experience in the design and implementation of internal processes to properly identify and assess risk and compliance with regulations and reporting requirements. His expertise and knowledge range from auditing and risk assessment to operational and overall performance improvement.