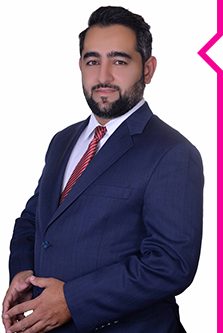 Malek Ghazo
Management Consultant
The KPI Institute
Eng. Malek Ghazo is a senior Consultant in institutional excellence, strategy management, quality management, process automation, benchmarks, and performance management.
A trainer in the areas of excellence, performance management, balanced score cards, strategy planning, presentation and visualization of data, in addition to being an executive consultant for governmental and semi-governmental agencies in Europe, the Middle East and Gulf countries.
Eng. Malek is certified in many professional certificates like: PMP®, PMI-ACP®, CBAP®, CAMS®, LSSGB® Eng. Malek has more than 12 years of experience in several sectors. His professional experience is focused in the fields of consultation, advisory and training in standards of excellence, the radar evaluation mechanism, key performance indicators, balanced scorecards, benchmarking, and his assessment of the organizational excellence is based on the European Foundation for Quality Management Model and on the fourth generation Excellence Model.
Eng. Malek is an expert in performance management strategies, structures and implementation as he has led many projects towards fulfilling the needs and expectations of many organizations in the public and private sectors.