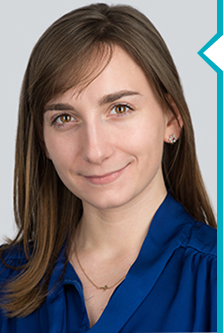 Cristina Mihăiloaie
Business Unit Manager - Research Division
The KPI Institute
Cristina's research activity is reflected by the development of smartkpis.com database, documenting over 1,000 KPIs from 16 functional areas and 25 industries. She also coordinated the launch of over 90 reports" Top 25 KPIs in 2011-2012"; and the development of book series: The KPI Compendium, The KPI Dictionary - Volume 1 and Volume 2, The KPI Dictionary Series.
As a consultant, Cristina was involved in several projects for implementing a performance management system based on Balanced Scorecard at strategic, operational and individual level. Among representative clients, is mentioned Abu Dhabi Retirement Pensions and Benefits Fund and VM Finance Group. Furthermore, she revised the performance management architecture of companies from different industries, including financial institutions, petrochemicals, public sector, health and professional services.
As a Master Trainer, certified by Association for Talent Development, USA, Cristina facilitates training courses related to the use of KPIs at strategic, operational and individual level. Besides delivering and contributing to the development of face-to-face or online training courses, Cristina also elaborates other educational materials, such as video doodles or webinars in the field of managing and measuring performance in organizations.