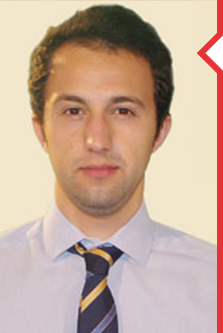 Andrea Minelli
Management Consultant
The KPI Institute
Andrea Minelli is a Management Consultant at The KPI Institute. The KPI Institute is a research institute specialized in business performance which operates research programs in 12 practice domains ranging from strategy and KPIs to employee performance and from customer service to innovation performance.
Andrea is a Certified KPI Professional, Certified KPI Practitioner and Certified Benchmarking Professional and has delivered over 400 training and advisory workshop hours last year.
As a researcher, Andrea's work in the field of performance measurement and performance management lead to the development of "The Utilities Performance Benchmarking Report Series 2017" a 6 Report-Series based on Utilities Performance. Besides documenting and reviewing KPIs, Andrea's research activity in the Performance Management and Organizational Development field is completed by writing research-based articles for the Performance Magazine, The KPI Institute's online magazine dedicated to strategy and performance.
As a consultant, Andrea has gathered experience in guiding professionals, operating in different industries and sectors, in their journey of implementing Performance Management Systems using solutions such as the Balanced Scorecard. Some of the most significant consultancy projects: Performance Management System Implementation at Corporate, Departmental, Function and Individual Level, Agile Employee Performance Appraisals. In terms of training, some of the significant projects are the in-house training program for Qatar Foundation, The Certified KPI Professional training for Poivre Corporate Services (Mauritius) and the open-course training in Algeria, Philippines, Serbia, Malaysia, Bangladesh and Cambodia among others.
As an educator, Andrea has delivered open format and in-house training courses, workshops, business simulations, podcast and webinars related to the use of KPIs in organizational context, performance measurement, management, utilization of the Balanced Scorecard and healthcare Performance Management to professionals from a variety of domains. The main training programs include: Certified KPI Professional, KPI Masterclass, Certified Performance Management Professional. Andrea has delivered webinars on several topics, such as: KPI Selection Techniques, Best practices associated with PMS implementation, Healthcare Performance Management Systems and Stakeholders buy-in.