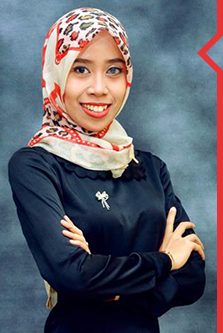 Amalia Rosdianingtyas
Konsultan Manajemen
The KPI Institute
Amalia adalah konsultan manajemen dari The KPI Institute yang memiliki pengalaman lebih dari 5 tahun di bidang riset bisnis dan manajemen. Selain menjadi konsultan, ia juga berperan sebagai manajer di Center for Innovation Performance. Kegiatan risetnya di bidang manajemen telah menghasilkan 'The Utilities Performance Benchmarking Report Series 2017', serta dalam proses riset dan penulisan mengenai best practice dalam peyusunan strategi, tata kelola, dan system manajemen kinerja di negara-negara GCC.
Amalia juga terlibat dalam dalam proses pengembangunan sebuah start-up berbasis pendidikan dan pengajaran di Australia.
Saat menempuh studi MBA, Amalia menjabat sebagai wakil presiden dari MBA Student Association dan berhasil mengubah dan mengimplementasikan strategi organisasi tersebut yang menghasilkan dana hibah sebesar $15,000 dari komite kemahasiswaan di universitasnya.
Amalia menyandang gelar S1 Pendidikan (S.Pd) dari Universitas Ahmad Dahlan Yogyakarta, S2 Pendidikan (M.Pd) dari Universitas Sarjanawiyata Tamansiswa Yogyakarta dan keduanya lulus berpredikat cum laude. Ia kemudian meneruskan pendidikannya di Kaplan Business School Australia melalui beasiswa high achiever dan mendapat gelar Graduate Diploma in Business Administration. Setelah itu ia menyelesaikan MBA (Master of Business Administration) di RMIT University Melbourne yang didanai oleh Endeavour Scholarship and Fellowship – beasiswa paling kompetitif dan bergengsi dari pemerintah Australia.
Saat ini Amalia sedang menempuh studi di bidang Pendidikan di Victoria University, Melbourne, yang berfokus pada perkembangan anak usia dini. Ketertarikannya di kedua ilmu tersebut membuatnya terus mengasah skill dan keterampilan di bidang pendidikan, pengajaran, bisnis dan manajemen.