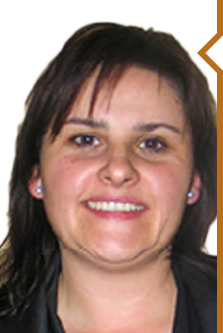 Cristina Bleoca
Associate Facilitator
The KPI Institute
Cristina Bleoca is a Romanian Purchasing and Supply Chain Management specialist, with over 10 years ofexperience in the field of automotive and FMGC companies.
Cristina managed departments with different maturity levels, her activities ranging from establishing a purchasing department, to managing accelerated growth periods.
Having enrolled in internships within German companies, participated in international research partnerships, and attended national and international training courses, Cristina gained a diversified vision on the number of objectives and themes covered during her training.
Her expertise and knowledge also covers designing and implementing strategies for developing Supplier Management activities, optimizing logistics activity, the flow of materials, and inventories management.
Cristina Bleoca has a vast experience and expertise regarding the field of Supplier Management. In 2003, she began building a purchasing department within an automotive supplier company, which has been working in Romania in the Iohn system. In 2008, she took over the responsibility for the FMCG Company, Tchibo Brands' logistics department. Besides her Logistics experience, Cristina Bleoca has built and developed a complete purchasing department in Bucharest
Cristina graduated from the "Babeș-Bolyai" University of Cluj-Napoca, Faculty of Economics and Business Administration, and the Faculty of European Studies. Furthermore, she improved her knowledge during her internships at German industrial companies and service providers. Among these, Kuka Schweissanlagen GmbH and IBM Global Services GmbH stand out. Cristina's professional experience as a Purchasing-Logistics Department coordinator was acquired in Romanian companies, such as Eckerle, Tchibo Brands and Heinrig Impex