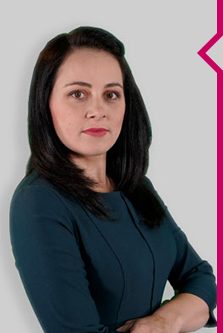 Silvana Bădiță
Facilitator and Business Research Analyst
The KPI Institute
Silvana Bădiță is a Business Research Analyst of The KPI Institute, a research institute specialized in business performance, which operates research programs in 12 practice domains ranging from strategy and KPIs to employee performance and from customer service to innovation performance.
As a research analyst, she has contributed to the development of the smartkpis.kpiinstitute.org, the worlds largest database of documented KPIs, through the documentation and update of +100 Key Performance Indicators.
Her other responsibilities include contributing to research reports and publications on performance management and measurement related topics, as well as the customization of training and consulting materials for different functional areas and industries, as part of the educational services delivered to customers. She also provides support in consultancy projects that require off-site documents preparation, analysis and research.
Silvana is also frequently writing research-based articles for the Performance Magazine, The KPI Institute's online magazine dedicated to strategy and performance.
Silvana holds a PHD in management, and due to her passion about creating organizational cultures that inspire passion and engagement from employees she is the facilitator of The KPI Institute's Certified Employee Performance Management Professional training program in online-recorded format.