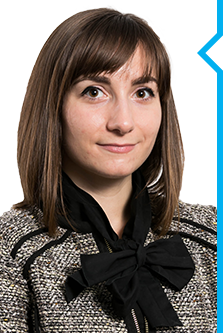 Cristina Mihailoaie
Business Unit Manager - Research Division
The KPI Institute
Cristina is a Master Trainer (Association for Talent Development, USA) with over 1,000 hours of client workshops, open training courses, and conference presentations in her portfolio. She delivered speeches on topics related to employee performance and employee engagement at high-profile conferences dedicated to Human Resources, such as HR Directors Summit - 2016, United Kingdom; The 15th HR Shared Services - 2015, United States.
Her expertise in the area of employee performance is developed as part of the research studies (e.g. State of Employee Performance Management Practice Report) conducted for The KPI Institute and her work as an advisor for client organizations. She has developed employee scorecards for a variety of job positions ranging from managerial to technical.
Cristina has led several employee performance management system audits for large organizations (+500 employees) from industries like hospitality, telecommunications, technology, finance and banking, and healthcare.