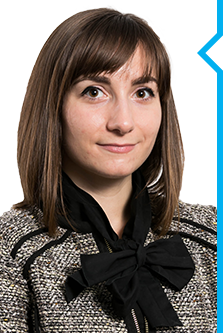 Cristina Mihailoaie
Business Unit Manager - Research Division
The KPI Institute
As a certified Master Trainer (Association for Talent Development, USA), she has completed over 1,000 hours of lectures for open courses, in-house workshops, or conference presentations on strategy and peformance management topics.
In her role as Manager of the Research Division, she coordinated the development and launch of all educational programs and publications of The KPI Institute, acting also as a subject matter expert in the area of Performance Management.
She is amongst the main contributors of the Integrated Performance Maturity Framework development, The KPI Institute and GPA Unit's proprietary tool for performance management assessments. She acts on behalf of GPA Unit as a Senior Assessor and provides quality assurance for audit assignments.
Cristina assists and guides client companies to define strategy, select and measure KPIs, and to enhance employee performance management practices. In the past 10 years, she has developed customized assessment tools, industry specific strategy maps, scorecards and dashboards for public and private organizations (oil&gas, manufacturing, telecommunications, finance and banking), as well as employee scorecards for a large variety of roles.