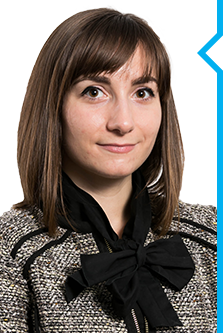 Cristina Mihailoaie
Business Unit Manager - Research Division
The KPI Institute
Cristina is a subject matter expert with 10 years of experience in strategy and performance management. Her expertise in building on research background, that investigated the challenges and solutions to optimize management practices in organizations and develop sound frameworks. She was involved in and coordinated more than 100 research reports related to KPI usage and performance measurement. She was a key contributor to the Integrated Performance Maturity Framework, the proprietary tool of The KPI Institute and GPA Unit for evaluating the maturity of organizations. Her activity also included the development of customized assessment frameworks for government entities, personalized strategy maps, scorecards, and dashboards from companies in oil&gas, manufacturing, telecommunications, finance, and banking.
Cristina has conducted more than 10 performance management system audits as a lead subject matter expert, supporting organizations in improving their strategy, performance measurement, and employee performance management processes and tools.
Furthermore, she has been in a management position for the past 5 years, dealing directly with the challenges of planning and executing strategy in the agile business industry, such as research and training.
Her teaching skills are recognized by a Master Trainer certificate provided by Association for Talent Development, USA, and complemented by over 1,000 hours of client workshops, open training courses, and conference presentations.